Useful Tips for Buying and Selling A Home During Covid-19
June 17, 2020 | Posted by: KeyRate Mortgage - Ottawa Mortgage Brokers
The coronavirus pandemic has derailed buying and selling activities in the property market. Albeit fewer homes have been listed for sale, the industry is gradually recovering. Prospective buyers can make purchases and sellers can list their properties for sale while adhering to prevention measures for safe transactions.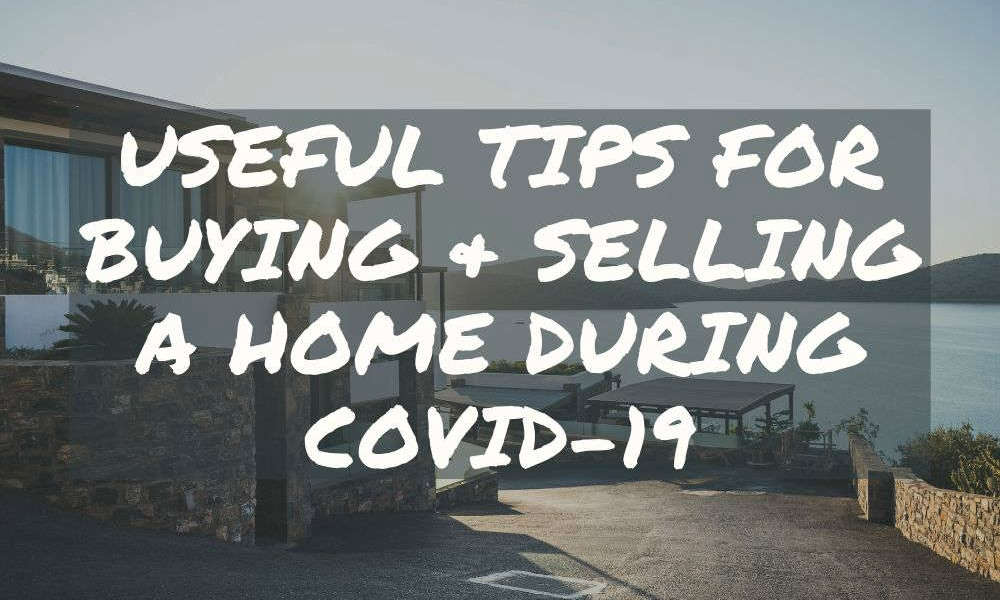 When this year started, the Real Estate Market was showing prospects of steady growth until the novel coronavirus took toll of the industry in March. With strict restrictions to limit the spread of Covid-19 put in place, householders took to a cautious approach, trying not to make purchases or listing their properties for sale. There have been reports showing the volume of mortgage applications falling up to 24%, despite the rock-bottom mortgage rates.
Nonetheless, that's not to say that all hopes of buying and selling your home are entirely shuttered. Those who were on the verge of closing home deals, or want to purchase properties they can still do so.
Here are helpful tips for selling and buying a property in an age when social distancing, wearing facemasks, and the use of sanitizers are a norm.
Do Your Homework
Despite the slump in the number of newly-listed homes, there are still excellent options in property listings. This is a time to research the market and find your preferred property in a community you like. Don't limit yourself to a few selected areas. Extend your search to other surrounding regions that might have homes with excellent value for money, amenities, and facilities.
As you spend more time indoors, it's an opportunity to assess your current home and determine the level of functionality and comfort it offers you. That helps in knowing your priorities when searching and, consequently buying a home.
Speak to an Agent
Most real estate agents have communication protocols during the coronavirus crisis. They currently leverage technological tools to communicate with property buyers, offer virtual tours; negotiate and even finalize deals without having to meet them in person.
If you've inspected a listed property and are willing to close the deal, make a call to your agent for assistance on how to proceed. Agents can organize for an interactive virtual tour where you can ask questions regarding the design, condition of the property, and chattels, etc.
If selling a home is your decision, you can resort to online appraisals. Housing agents understand the market well and will be glad to offer estimates of the property's value and how it may fair in the property market.
Safe In-Person Meetings
Once you've staged your home, you want to meet the prospective buyer(s) in-person to show them the property. Instead of driving property hunters in your car, let them drive themselves to the property, so you can both rendezvous with them on site.
If you're showing an open house, bring along a hand sanitizer or place a sanitizing agent at the door to minimize the risk of contraction. Alternatively, you can also perform pre-screening procedures on the potential buyer to track their contacts if they've recently travelled.
Prepare the Home
During this time when entertainment, sports, and other social areas are closed, take advantage of this while to prep your home for the market. Preparation may entail anything from mowing the lawn, exterior repairs, tidying the gutters, and decluttering the interior.
Start with a DIY approach to reduce the workload before calling the professionals for help. Do an online home improvement search to note the additional décor that can enhance the visual appeal of the home. Once the restriction measures are eased, you can embark on implementing the changes.

If you are looking for help with Second Mortgages and Pre-approvals, contact Ottawa, Ontario Mortgage Experts at Key Rate Corp, to review your options.