Home Selling Season is Around the Corner: Tips to Get Ready in Ottawa, Ontario
March 18, 2020 | Posted by: KeyRate Mortgage - Ottawa Mortgage Brokers
Home selling season is rapidly approaching. In most cases, spring is the top time to sell a home. One reason spring is the top-selling season is that home buyers align their moving schedule with their children's school year. A home sold in April, may have a closing date in June that coincides with their child's last day of school. Parents who want to move into a new area prior to the next school year may purchase in June to have their move completed in August. Homes also tend to show better in the light of spring rather than in the dark or dreary snow-laden days of winter.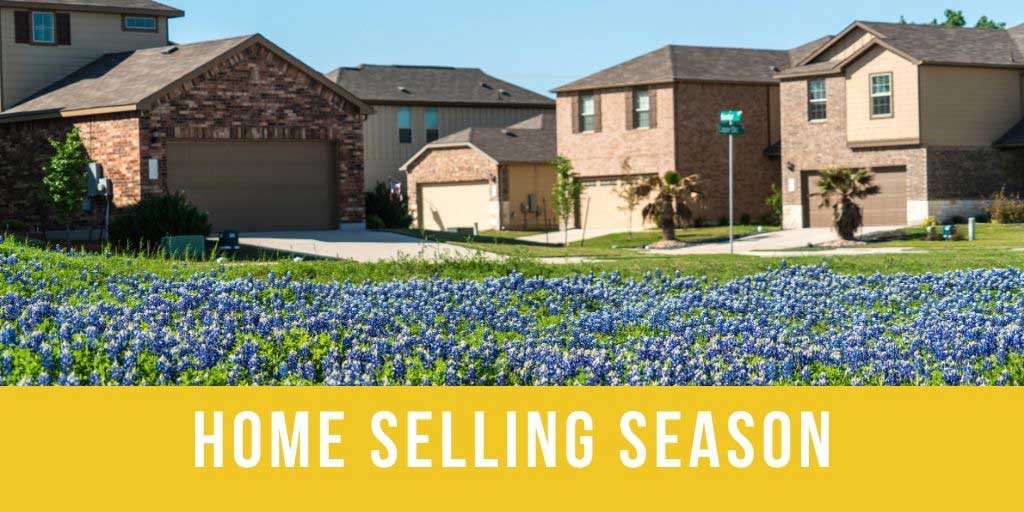 Showing your home in the spring may give you a chance to perk up the outsides too for greater curb appeal. If you're considering taking advantage of the spring sale market, you can get started now by targeting three significant factors: remove clutter, repaint the walls, and check your curb appeal.
Remove Clutter
It goes without saying that most homeowners who are selling will want to slim down their clutter. You won't want to move all your clutter to your new home anyhow so sorting it early will be helpful.
You can start downsizing your possessions on your own or hire a professional organizer to help you. Decluttering is often more laborious and emotionally taxing than one might first assume, so getting an early start is important.
Creative ways to remove clutter includes these methods.
Rent a storage pod. Using a storage pod is a great idea if your purpose for removing clutter is to show your home in a more minimalist fashion. Simply put the items you want to take with you in the storage pod as a temporary way of hiding the excess from potential buyers. Items you may want to put into a pod include your book collection, children's toys, extra tables or chairs, and memorabilia. A storage pod can be filled on your driveway and transported off the property just prior to your home showing.
Give away clutter on a free table. Save yourself a trip to the thrift store by giving away your excess items to passersby. Simply set up boards on chairs or set up tables to place items to give away for free. Add a free sign and go back to what you were doing. Unlike a garage sale, you don't need to monitor the items. They will disappear in no time. Do be careful, however, with the tabletop you use as it might be taken too.
Donate leftover items to a local thrift shop or charity. Some thrift shops will give you a receipt for items of value you donate. If you're fortunate, a local charity may pick up donations from your home and save you a trip.
The process of letting go can bog anyone down. Some people get caught up in hoping family members will want their items. In this era, many younger people don't want dated items. Also, it's hard to make much money on reselling items online or at a garage sale. Be careful about spending too much time looking for money from your items or trying to find the perfect home for your clutter.
The way to let go easily of your long-loved possessions is to trust they will end up where they're meant to go. By releasing them from your grip, another person can enjoy them. When you give generously, you will reap benefits from feeling helpful.
Repaint Your Walls
Unless your painted walls and finishes are in like-new condition, it is wise to repaint before putting your home on the market. Painting your home is one area of its sale you can control. New paint inside and out offers the best payoff of all the home preparation you may do.
A professional painter will do a much better job of painting than the average homeowner might. Although hiring a professional painter won't come cheap, you'll be glad to have made the investment. A fresh coat of light or neutral colour paint will show your home well on an online listing and make your home look well-cared-for to viewers who see it in person.
Curb Appeal
Curb appeal is how your home presents itself to a viewer looking at it from the road. If the weather is cooperating, you may be able to address your home's curb appeal before listing it in the spring.
A potential buyer will look at the condition of the home's outside paint, siding, porch, walkway, windows, and gardens. In early spring, you won't likely be able to tend your gardens, but you can pick up debris that may have collected over the winter. Ensure you've put away winter shovels, sleds, and holiday lights. Get anything that is bent and out of shape repaired. If there is any painting to be done on the exterior, ask a painter if the temperature is right for completing the project now or not.
There are many factors involved in preparing your home to sell. Decluttering, repainting and addressing your home's curb appeal are three factors you can get involved in as you move closer to your listing date.
With spring fast approaching, don't waste another day to get started on refreshing your home for the spring home selling market. Prepare your home for sale starting with these top home-selling guidelines.

For more information contact me Danny Ibrahim your Ottawa, Ontario Mortgage Broker today!