'Funded Billions' This Ottawa Mortgage Broker and Business Leader has all the Keys to Success
December 19, 2019 | Posted by: KeyRate Mortgage - Ottawa Mortgage Brokers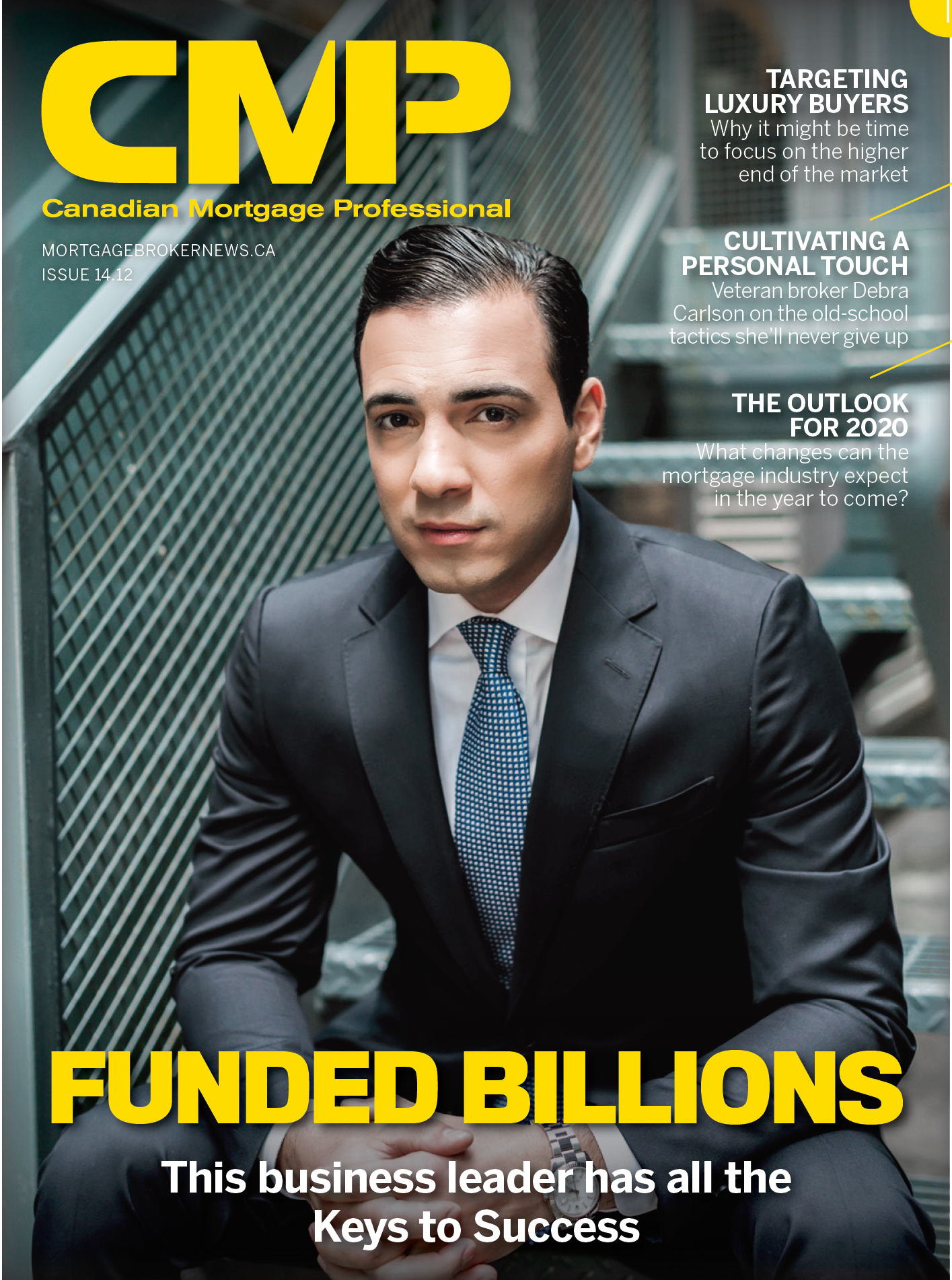 The team at Keyrate Mortgage wants their Ottawa and Carleton area mortgage clients to feel more comfortable when it comes to making one of the biggest financial decisions of their life.
Danny Ibrahim, CEO and principal broker of the newly independent brokerage, believes there's a disconnect between brokers and their clients, and Keyrate is looking to bring back that missing link. They currently have a small, handpicked team of 25, but as the new kids on the block, they plan to hit the ground running. With plans of quickly becoming a driving force within the Ontario marketplace, Ibrahim expects the team to expand rapidly and grow to 115 quality agents by the end of next year and almost double that to fill his team by 2022. While education and a solid finance background is an asset for anyone looking to join the team, it's the ability to communicate effectively with people face to face that is the make-or-break quality in the hiring process.
"I need to know you can sit down in front of a client, listen to their concerns and show them empathy. It's not just about rates and data," he said.
Even though online and mobile mortgage experiences are more common with today's borrowers, mortgage professionals still need to remember the importance of building relationships. About half of borrowers who are offered online applications choose not to use them, and say they prefer to work with their mortgage professional in-person. While borrowers say they are generally contacted between one and five times during the loan process, many would like to have even more contact with their loan officer.
Ibrahim said that standards are high at Keyrate and building a strong team who can connect with their clients and business partners is a priority. Making those connections in order to best help people through the process is what motivated Ibrahim to get into the mortgage industry. He started his mortgage career over 13 years ago in California. He learned the ropes while navigating the foreclosure crisis, the financial crisis and a recession, before gaining international mortgage experience in Dubai. He moved to Canada in 2011, where he quickly rose to become a top producer at National Bank of Canada. He then switched gears to work under a know Brokerage Firm where his volume continued to soar, and the Keyrate team was recognized by CMP for being a top brokerage in 2019.
While Ibrahim is proud of the work he did with brokerage, he decided to Branch offand become independent this year. A major driver behind this decision was his desire to focus on quality over quantity. "We want to create a small and specialized team of top producing agents that are fully utilizing the marketplace in Ontario and building real relationships with consumers and partners," Ibrahim noted.
In order to fully utilize the marketplace, Keyrate has placed a heavy emphasis on remaining current and educated on the market itself. All agents complete a rigorous training process and throughout their tenure, are required to be up to date on all aspects of the industry on provincial, national and global levels. According to Ibrahim, every agent has a specialty. Whether it's a first-time home, a commercial property, second mortgage or a vacation home, they are able to offer multi-tailored solutions for every client's need.
Starting in the industry at a young age himself, Ibrahim encourages new finance professionals to consider the mortgage space, calling it a very rewarding career. Anyone who's a people person and who wants more than just an online presence can really thrive in the mortgage space. Ibrahim believes the time is coming where having the skill to connect with a younger demographic will be unavoidable. Several factors, like the federal government's First-Time Home Buyer Incentive, are contributing to the increasing number of millennials who are showing interest in buying their first home.
"There's not a lot of engagement happening there right now, but the market is opening up for millennials. Soon they are going to be able to purchase properties without needing a cosigner or guarantor," he said. On average, 40% of Canadian households under 35 years of age own their own homes, according to a recent report by RBC.
With this trend of younger homeowners expected to continue, Ibrahim says Keyrate is equipped to serve clients with a variety of needs, at any stage in their lives.